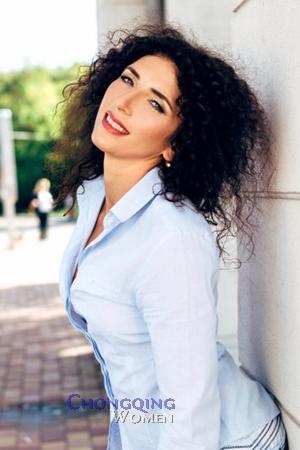 ID: 172169
Alena
Ukraine
City:
Odessa
Age:
41
Zodiac:
Virgo
,
Dragon
Weight:
130lb, 59kg
Height:
5'8", 173cm
Eye Color:
Gray
Hair Color:
Brown
Marital Status:
Divorced
Children:
2 - boy, 11; boy, 3
Religion:
Christian (Orthodox)
Smoker:
No
Drinker:
No
Education:
college
Company:
Private
Job Title:
Fitness Trainer
Sports:
Hobbies:
English:
fair
Languages:
Russian (native)
Self Description: Well-groomed, kind, competent speech and upbringing, these words can describe me better. I am a person who know for sure that the meaning of life is to be happy. I don't chase people anymore I learned that I am here and I am important. I am not going to run after people to prove that I matter. I am what I am. I am a woman and for my family I am all Universes. I know how to have fun and I know that it is so much easy to live just be in love. I have love but this love is between mother and kids, I want another kind of love to feel again the love which burning inside the hearts, the love which dissolving the iceberg inside veins.
Comments: I am looking for my future husband here, I believe that if I already made a decision I will go till the end of the world to make my dream come true. I will describe him he is respectful, loyal, passionate, extremely patient, unselfish, hardworking, truthful, intelligent, fit, smiling, sweet, cheerful, calm, positive, faithful, optimistic, understanding, resourceful and loving.