Chinese Women of Chongqing
Meet the beautiful Women of Chongqing, China!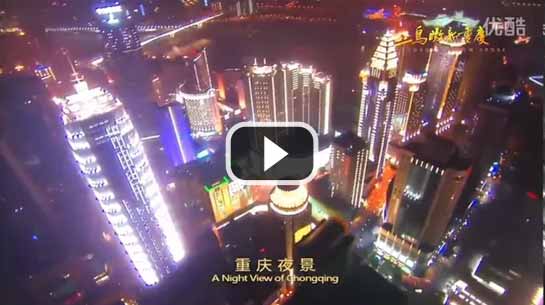 With their old world values of marriage and family, their new world charm and sophistication, Chinese Women are truly the most cherished women in the world. A date with just one of these Exotic women is worth the trip, but to be in a room full of women wanting to meet you is immeasurable.
You will spend 7 days and 6 nights in Chongqing, one of the most beautiful and modern cities in the world! If you are looking for the woman of your dreams, then you have to go on one of the most exciting tours that we offer. Chinese women are the most beautiful women in the world; if you have ever dreamed about being with one of these exotic women then quit procrastinating and do something that will change your life forever. Sign up today!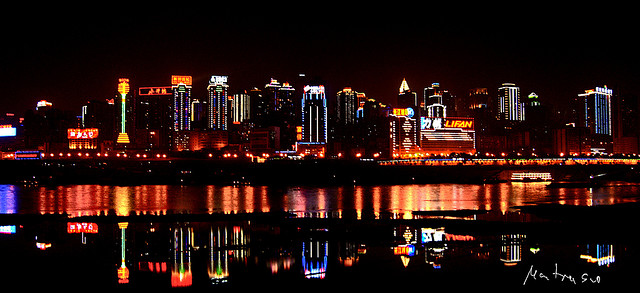 CHONGQING CHINA SINGLES TRIP INCLUDES:
Two fully catered, specific invitation, large Socials
Hotel accommodations in Chongqing China
Unlimited Personal Introductions
Complimentary interpreters provided at all Socials
Airport Pickup
Breakfast daily
One hotel area and city orientation tour
24 hour hospitality and guidance from our AFA staff
In-house complimentary interpreting services located in the AFA office
1 month Platinum Membership ($95.00 value)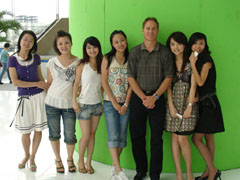 During your stay you will attend 2 socials with lots of young beautiful Chinese women that are just waiting to meet you! These women are there with the sole purpose of finding the man of their dreams. Are you that Man? You wont know unless you go! Besides the social events, our professional staff will make sure every moment of your stay is the best it can be. From arranging dates to making dinner reservations and organizing day excursions, our staff will be there for you during your entire stay.
Need more information? Read the China Tour News Letter
Caution

Traveling to China? Don't forget your Visa!
Information about Chongqing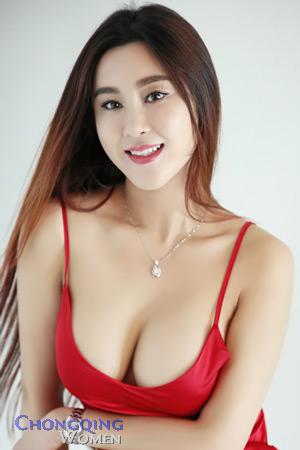 Why should you travel to Chongqing China to find the love of your life? The answer is simple. Chongqing women are some of the most beautiful, intelligent, and trustworthy women in the world. The women of Chongqing have grown up in a unique culture all their own and they will be proud and excited to show you around their city. By going on an international dating tour to Chongqing, you will be exposing yourself to a refreshing new culture and meeting some of the most unique, elegant, and beautiful women in the world!.
Not only is Chongqing, China home to some of the world's most elegant women, but it is one of China's largest cities and offers an abundance of fun things to do on your tour. You will find endless entertainment, great food, and world-renown sights to see. The city's deep historical richness also provides some of the most interesting locations you can visit in China.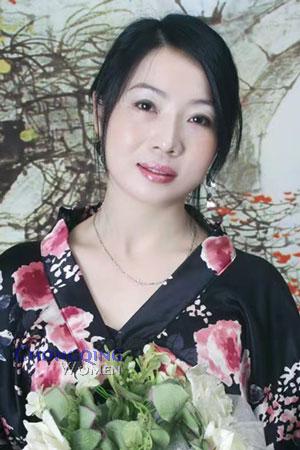 If you wait any longer to go on a tour to Chongqing, China, you will definitely regret it! Once you visit their amazing restaurants, gorgeous natural wonders, and meet the kindhearted women, you will be ready to plan another trip to Chongqing!
Chongqing is the provision capital of China, one of the four Chinese municipalities, and is located in the southwestern region of the country. In 2010, the population of Chongqing was reported to be approximately 32.8 million. The local language in Chongqing is Southwestern Mandarin.
The nightlife in Chongqing has everything you could want for a night out on the town with your favorite girl! If you like to dance the night away, you will find many dance clubs that stay open late. If movies are your thing, there are theatres all over town.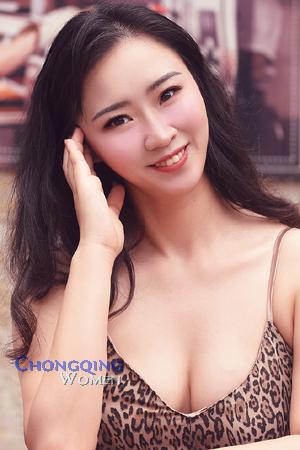 The restaurants full of cultural flavor line the streets, and you will always be able to grab a bite to eat when you and your date want to take a break from your night on the town. If you're interesting in have a drink or two (or more!), there are bars all over town where you can try the local mixtures or find something you're used to from your own country. You will also find numerous cafes where you can get some tea or coffee.
The streets of Chongqing are renown for the beautiful nightlife scenery, with its multicolored high rise buildings and beautiful rivers. If you take a short ride up to South Mountain, you will be able to enjoy a scenic view of the cityscape and surrounding rivers. You can even take a night boat tour to see the beautiful night scenery of the city.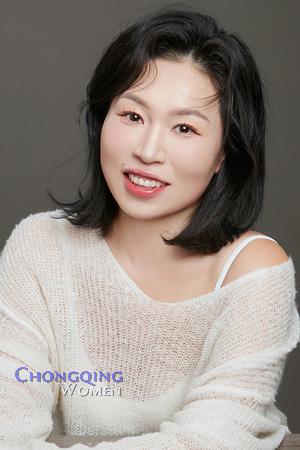 Cuisine: Because Chongqing used to be a part of southeast Sichuan, the city is quite famous for its spicy Sichuan cuisine. However, Chongqing is most famous for its signature hotpot dishes. Each table at a Chongqing hotpot restaurant features a pot in the middle where the diners boil the food they order in a spicy broth. Common types of food used in these Chongqing hotpot dishes are beef, pork, and vegetables, but other more exotic types of food are often used as well. Other common cuisines and types of foods found in Chongqing include spicy pork, fish, beef, chicken, rice, veggies, and noodles all prepared in different, interesting ways.
Weather: The weather in Chongqing China is usually on the warmer side. The best times to travel to Chongqing are Spring and Winter, when the commonly warm climate offers a welcoming temperature and mild weather. With water close by, the city of Chongqing often has high humidity and usually features an overcast sky.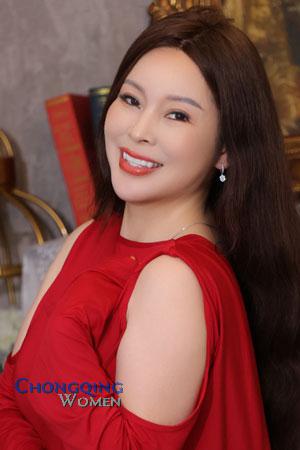 Famous Sights to See: - The Jialing River meets the Yangtze River in Chongqing, giving you a unique opportunity to see China from a unique perspective. Riverboat tours of the Yangtze River begin in Chongqing and will open your eyes to a whole new world. You can enjoy a river cruise, a tour boat ride, or even a cable car ride in Chongqing.
- The People's Liberation Monument, which used to be the tallest building in the city, is a monument designed for the victory over the Axis Armies. This monument is surrounded by shopping centers and is a perfect destination for a day in Chongqing.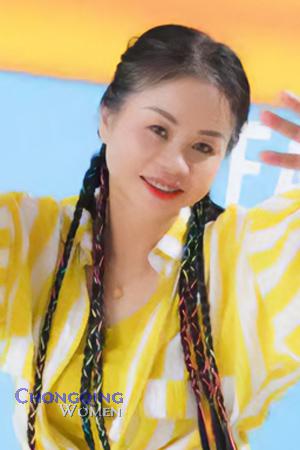 - The Dazu Rock Carvings is another historical wonder to visit, just a few hours outside of Chongqing. It is a series of sculptures and ancient carvings that can be dated back to the 7th century. There are over 70 sites in the Dazu Rock Carvings, displaying some of the most interesting physical history in China.
- Fishing Town, also known as Fishing City, is another famous historical site you can enjoy with women from Chongqing on your singles tour. It is one of only three ancient battlefields located in China.
- The Three Gorges Museum is one of the largest monographic museums and helps to preserve the cultural elements of Chongqing. Here you can enjoy paintings, sculptures, calligraphy, coins, and other cultural artifacts and pieces that represent the life of Chongqing and the Three Gorges area. Admission is free, so spend a day there with one of the beautiful Chongqing women and learn a bit about the city and its history.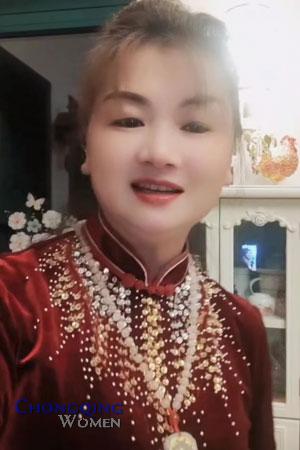 - The Three Natural Bridges is one of the world's natural wonders and one of Chongqing most exciting sights to see. These three bridges make up the world's only group of structures naturally created through the dissolution of bedrock.
- The Three Gorgious Dam, spanning across the Yangtze River, is the world's largest capacity hydroelectric power station and is one of Chongqing's most amazing sites to see.
Discover why more Singles Tour clients place their trust in Chongqing Qomen each and every year than any other tour agency!
Now have all your Singles Tour questions answered by one of our Tour Representatives 7 days a week, from 9AM to 9PM MST, by calling our Tour Info line at (602) 553-8178